Last week a couple of us were lucky enough to catch the last stop on El Perro del Mar's North American tour with Taken by Trees. The Swedish songstresses captivated us with tunes from their latest albums,
Love is Not Pop (El Perro del Mar)
and
East of Eden (Taken by Trees)
.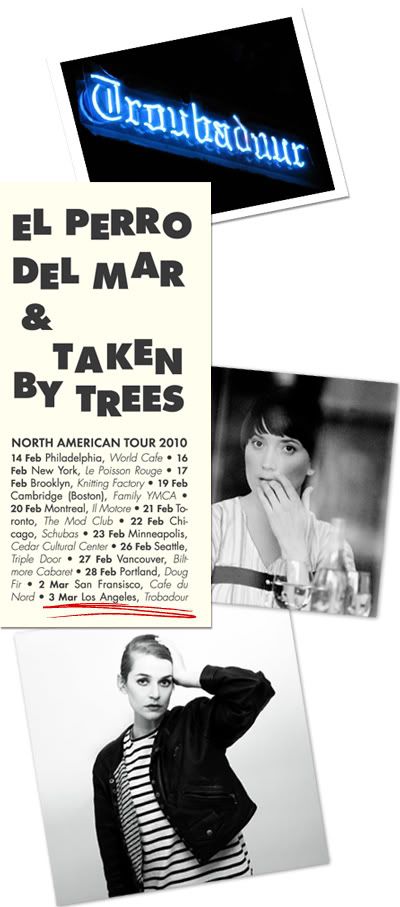 Victoria Bergsman of Taken by Trees set a demure tone, offering folky melodies and global instrumentation while the bells adorning her ankles jingled nervously. After a brief break, El Perro del Mar, aka Sarah Assbring, complimented the audience's mood with her melancholy lyrics as she floated around stage, ethereal and nymph-like. Much to our delight, Assbring also included her cover of the XX's
"Shelter"
, which performed live proved to be better than imagined. In the end, the co-headliners left us cerebral and reflective after their mellow yet mesmerizing performances.